Friday, March 7th, 2014
The Salty Suites play the First Friday Concert Series in San Diego!
-

1 show only at 7:15 pm

2400 Kettner Blvd. #110

San Diego California USA 619-255-7885 [

map

]

Price: $20 AT THE DOOR
The Salty Suites come to San Diego , You have been asking and we are coming to a great Concert Series Called First Friday! This Series will feature a different band each month, come to our show starting at 7:15 PM at the 98 Bottles! Scott, Chuck and Chelsea will be there to bring you the Salty Suites at their hottest!
Since breaking on the scene with an appearance on NBC's The Voice, Lee Koch has been captivating audiences around the country with his honest and soulful style. 98 Bottles is thrilled to welcome the Lee Koch Trio to The Back Room, performing songs from Lee's latest album, Whole Heart.
Featuring an opening set from Salty Suites, a progressive bluegrass power trio with blazing instruments and sweet vocal harmonies.

There will be one performance this evening–an early set at 7:15 PM!!
$17 online tickets are available at leekoch.bpt.me until midnight PST the night before the event. Tickets will be available at the door for $20. 21+ only.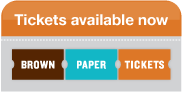 Food and drinks served beginning at 6:00; $10 minimum per person.